Lumber & Apples Help Put Washington State on the Shipping Map
Shipping Freight from Washington to other parts of the Continental United States includes a vast variety of goods. R+L Global Logistics is capable of handling Washington freight shipping through a trusted network of carriers who know the Pacific Northwest region. This is the land of global brands producing computer software, coffee and airplanes to name a few.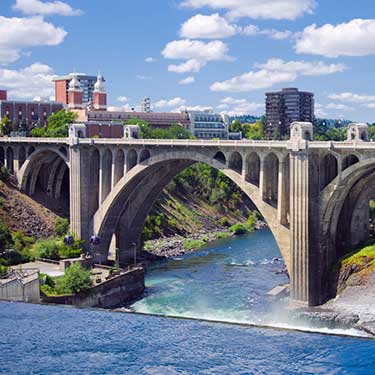 When it comes to full truckload freight shipping from Washington, R+L Global has the state covered from Vancouver to Olympia and Spokane to Seattle. The network of interstates crisscrossing the state makes it easy to transport goods.
Few shipping companies in Washington state can measure up to the customer service and on-time delivery of R+L Global Logistics. Let us know when your freight is ready for shipping from Washington and our team will obtain a quote to get it delivered.