Shipping electronics can often feel like navigating a complex maze. Transporting these extremely delicate devices presents unique challenges that can turn a simple shipment into an absolute disaster. From theft to water damage, the right protection is key.
The National Truckload Transportation Association warns that shipping electronics requires specialized knowledge and care. Due to their sensitive nature and high value, electronics demand proper packaging and even temperature control. Moving these devices cost anywhere between $25 to $500 depending on details of the shipment.
Our guide will show you how to safely pack these items for transport and methods you can use to reduce costs when shipping electronics.
What's the Best Way To Ship Electronics?
Electronics are valuable and delicate devices that require a bit more attention and care compared to other types of cargo. Therefore, packaging these gadgets correctly is essential for safe shipping. Finding the right carrier to move electronics is another consideration businesses will have to make.
Packaging Recommendations
When shipping electronics, especially in bulk, careful packaging can be the difference between receiving items in perfect condition and dealing with broken or damaged goods.
First, businesses should start by getting the right transport materials.
Anti-static bags: Essential for components like circuit boards. They protect against electrostatic discharge, which can fry electronics.
Cushioning Material: This can include bubble wrap, packing peanuts, packing paper, foam inserts, or any combination of these options that will prevent movement inside the box and absorb shock during transit.
Sturdy boxes: Double-walled corrugated boxes offer extra strength and protection.
Sealing tape: Use industrial-strength tape to ensure boxes remain closed. Make sure the box is fitted appropriately for the devices.
These materials are a must when transporting electronics. With all the supplies ready, a business can begin the packing process. The first step is to place the electronic item into an anti-static bag to shield it from electrostatic discharge. To provide cushioning, bubble wrap will need to be placed around the entirety of the device.
Next, companies should fill the box or boxes that will hold their freight electronics with packing materials. The base of the box can be filled with packing peanuts or crumpled paper, while foam inserts can be used alongside the walls.
If businesses prefer, they can choose to use more bubble warp to fill in loose spaces instead of foam inserts. Any packing material will work, as long as it keeps goods from moving around while in transit.
With the electronics packed snugly, businesses can move onto sealing and labeling their shipment. Securely tape the box shut using strong packing tape, ensuring all seams are sealed. It's a good idea to put a label that says 'Fragile' or 'Handle with Care' that lets workers know to handle these shipments with caution.
Companies must then provide the correct documents required for domestic shipping. Once paperwork is filled out, the devices will be ready to hit the road.
Floor Loaded vs Palletized
Businesses can load their electronics directly into a dry van floor or secure them on pallets for shipping. With floor loading, boxes are placed one-by-one onto the floor of a trailer. The palletizing method will require securing packaged electronics onto a platform and loading them via forklift.
Floor loading is best for electronic shipments that need to maximize truck space, while palletizing is the better option for businesses that want to provide a sturdy base for their goods. Either method is viable when shipping electronics in bulk.
Loads secured to pallets and then protected with shrink wrap may also discourage theft attempts compared to individual boxes.
Choosing the Right Carrier
Given the value and delicate nature of electronics, the right transportation provider plays a pivotal role in ensuring that items reach their destination in one piece. Picking the ideal carrier for shipping these goods takes a considerable amount of research.
Companies should consider the following when looking into different carriers:
Experience with electronics
Reliability
Tracking and support
Carriers should be familiar with electronics and understand the unique needs of these products. The reliability of a transportation provider is important as well. Therefore, companies should verify the carrier's history of moving similar shipments.
A carrier that provides real-time tracking and responsive customer support can offer peace of mind. It also shows transparency on part of the transportation company.
Should I Get Insurance On My Electronics Shipment?
Insurance is something that every business that requires electronics transportation should have. Given the delicate and valuable nature of these devices, there are many scenarios that can wreak havoc on a shipment.
With insurance, electronic freight loads will be protected from:
Despite the best effort of carriers to prevent these mishaps from occurring, these scenarios can still occur. With insurance protection, businesses can financially recover much more quickly if something happens to their electronic shipments. The protection will also help companies reimburse their customers for losses.
Our article on transporting lithium batteries will show you to ship these power sources safely and efficiently.
How Much Does It Cost To Ship Electronics?
Shipping electronics can cost anywhere between $25 and $500. Every shipment has different characteristics that can raise or increase expenses. We've included some helpful data showing how much it will cost to ship common electronic devices domestically.
Shipping Costs for Electronic Devices
| | | |
| --- | --- | --- |
| Electronic Device | Cost for A One Off Shipment | Cost for A Bulk Shipment |
| Tablet | $24 | $1250 |
| Laptop | $27 | $1850 |
| Gaming System | $45 | $2450 |
*Based on average industry price estimates
Keep in mind, these expenses will change with every shipment. Costs could potentially be more or less expensive depending on varying factors.
Factors Influencing Transportation Costs
Understanding the factors that determine transportation, electronic shipping rates, and costs is essential. Businesses that know what affects these expenses won't be surprised when they fill out a quote.
Factors that can affect electronics shipping freight rates include:
Distance
Mileage
Weight and volume
Temperature sensitivity
Fuel prices
Unsurprisingly, how far your shipment will travel determines transportation expenses. Shipments that rack up more miles generally have higher costs. Even if an electronics shipping freight rate is low, farther distances result in higher expenses for businesses.
The same is true of a load that needs to travel through a densely populated area. Stop and go traffic is rough on mileage and the risk of theft increases.
The weight of a load directly impacts fuel consumption and handling requirements. While many electronics are small, larger ones can be quite heavy. This will raise costs to transport these technological devices.
Temperature control is another factor that impacts electronic shipping costs. Many devices have to be kept at specific temperatures, which result in higher costs due to specialized equipment. Most electronics can survive transit if temperatures are kept between 50℉ and 75℉.
One factor that's out of the control of shippers is fuel prices. Many carriers will adjust their rate based on these costs. Therefore, businesses that require electronics transportation can encounter varying prices depending on the state of the fuel industry.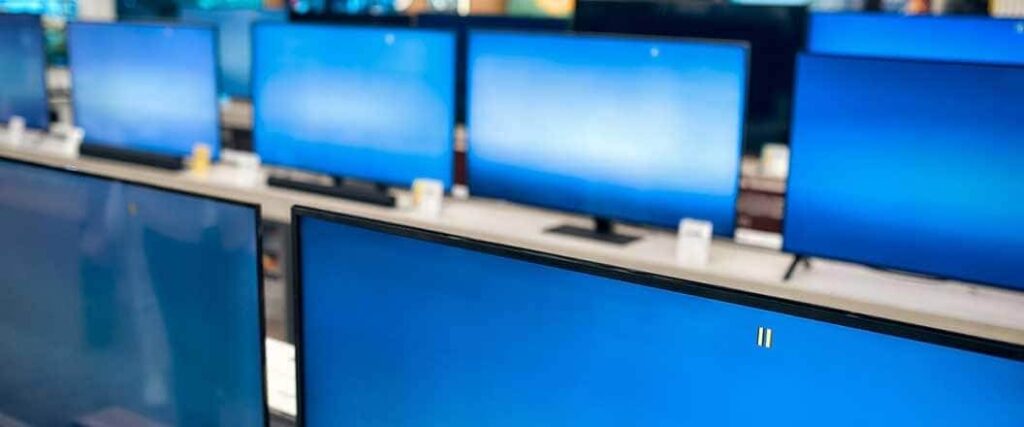 How Long Does It Take To Ship Electronics?
The carrier, service level, and distance a shipment has to travel all determine how long it will take to transport electronics. The efficiency of a shipping carrier can't be overlooked.
Two important factors to consider include:
Carriers with a robust network and multiple hubs often ensure faster deliveries. A 3PL provider should have a variety of carriers spread out throughout the country. This will guarantee transportation coverage for shippers, regardless of where they send their freight.
The service level a business chooses for their load of electronics will affect transit times. For example, standard truckload shipping will take longer than a shipment that's expedited.
Finally, distance will determine when a shipment of electronics arrives. Deliveries within the same city or state can be as quick as a day, while transporting from one coast to another could take several days.
We work quickly to find a shipping solution for your urgent needs. Get a personalized, fast, and free quote to discover a wide range of shipping options.

Tips For Saving On Electronic Shipping Costs
Business can expect sizable bills when shipping electronics. As a result, many businesses focus on reducing their costs. By consolidating shipments and using carrier discounts, shippers will be able to lower their transportation expenses.
Consolidate Shipments
Shipment consolidation is when smaller loads are combined into a larger one. Instead of sending out goods as they become available, businesses wait and group items together. Another option for companies is to combine their electronics load with freight belonging to another shipper.
By consolidating, shippers experience:
Easier tracking
Reduced administrative overheads
Fewer shipments
More efficient use of space
Less risk
With multiple shipments combined into one, businesses and their customers will be able to track one load instead of multiple. Handling multiple shipments can be an administrative burden. Consolidation simplifies the process for personnel tasked with putting loads together.
With this transport method, companies won't have to send multiple loads consisting of technological devices, which saves on costs per-shipment. Making efficient use of the available transportation space is paramount, especially when dealing with high-value goods like electronics. When shipments are consolidated, it allows for a more organized packing and loading process.
Finally, consolidated shipping reduces risks for businesses. Fewer shipments mean the chances for mishandling or loss during transit are lowered significantly. For fragile goods like electronics, consolidated shipments can help ensure the safety for this kind of cargo.
Our article on freight consolidation services will give you more information on the useful benefits that come with using this transportation service.
Use Carrier Discounts
Transportation providers often use discounts to attract more customers. Businesses can use these to reduce their overall electronics shipping costs.
Concessions offered by carriers include:
Volume discounts: Certain carriers reward businesses that ship in bulk or consistently maintain a certain volume of shipments.
Seasonal discounts: During off-peak seasons, some carriers will give promotional rates.
Contract discounts: Entering into long-term contracts with carriers can result in better rates compared to one-off shipments.
Before choosing a transportation provider, companies should check if there are discounts that can lower their expenses. Another way to get lower shipping costs from a carrier is by establishing a long-term relationship. Trucking companies will give loyal customers exclusive discounts or perks and will be more likely to negotiate rates for their electronics shipment.
Send An LTL Shipment
When businesses need to ship electronics but don't have enough to fill a whole truck, there's a cost-effective solution at hand: LTL (Less Than Truckload) shipping. Not only is this a convenient option, it also will help companies save a considerable amount of money on transport expenses.
LTL shipping is a method of sending freight without using an entire trailer. With this service, multiple businesses or individuals share the trailer by paying only for the space their load takes up. Freight shipping electronics LTL is an ideal option for those with smaller shipment loads that are larger than parcel size but not large enough for a full truckload.
Read our article on the benefits of LTL shipping to discover other advantages of using this transport strategy.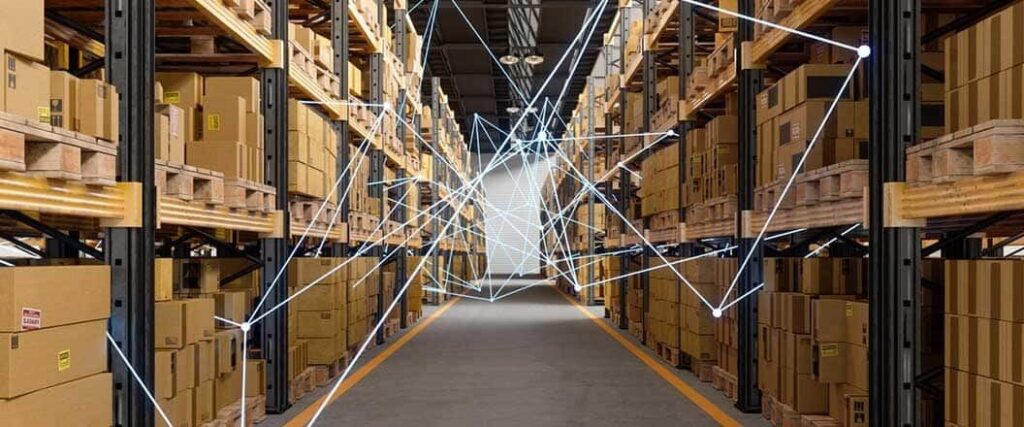 What Is the Freight Class for Electronics?
If a business decides to use LTL transport services, they'll need to find their electronic freight class. While shipments can still travel without this verification, businesses won't receive an accurate rate for their load. Freight classes are the standard measurement used by carriers to set the base prices for LTL loads.
There are a variety of electronic devices. As a result, the LTL freight class for electronics typically range between 85 and 250. The higher the density of the shipment, along with a few other key factors, the higher the freight class.
Therefore, higher numbers will be used for smaller products, more fragile goods. We've included a list of electronics and the corresponding LTL freight class to make this more apparent.
LTL Freight Class for Electronic Devices
| | |
| --- | --- |
| Product | LTL Freight Class |
| TV's | 250 |
| Speakers | 125 |
| Headphones | 100-175 |
| Amplifiers | 125 |
While the typical range for electronics can range between 85 and 250, some items like electric lightbulbs can be designated the LTL freight class of 400. Businesses should never assume the class of their shipment, and follow the necessary protocols to find the correct classification.
Higher freight classifications will also raise the base cost of the shipment. Large but light loads, as well as those most prone to damage, are higher risk for the carrier and tend to affect their profits more,
Can You Ship Electronics Internationally?
Electronics can most definitely be transported from the U.S. to another country. However, there are many challenges shippers will face when moving their goods internationally.
If you plan on sending goods overseas, you'll deal with::
Regulations
Duties & taxes
Language and documentation
Every country has its own set of regulations concerning the import and export of goods, including electronics. Likewise, domestic agencies such as the U.S. Department of Commerce regulate the exportation of goods from the country. Therefore, business will have to follow various rules to ship successfully.
Duties and taxes are another concern that exporters will need to consider. Both shippers and buyers in the foreign country will have different costs they'll need to pay. Businesses will have to understand these expenses thoroughly before sending their goods to another nation.
All accompanying documentation should be translated into the official language of the destination country. Proper paperwork, like invoices and detailed product descriptions, should always travel with the shipment for customs clearance.
For Seamless Electronic Transportation, Let USA Truckload Lead the Way!
At USA Truckload, we've honed our skills and services to ensure you get nothing but the best when it comes to moving your goods efficiently and safely. Navigating the complexities of shipping, whether you're delving into electronics transportation or other valuable commodities, requires expertise and precision.
Services we offer include:
Truckload Shipping: For those substantial shipments, our truckload service ensures your cargo gets where it needs to go without unnecessary delays.
White Glove Shipping: Need a touch of luxury for your high-end goods? Our white glove service ensures your products are treated with the utmost care.
Hazmat Transport: Transporting hazardous materials is a delicate task. Trust us to handle it with the precision and dedication it demands.
Why trust your transportation needs with anyone else? USA Truckload is here to elevate your logistics operations. If you're looking to experience a seamless, hassle-free shipping process, don't hesitate any longer. Call us now at (866) 353-7178 if you have questions, or fill out your RFP to get started. 
Maximize Your Full Truckload Shipping Services
Need a specific shipping solution? We have the expertise you need to move a few pallets or a full truckload. Call us today at (866) 353-7178 for your shipping needs.