Continually Shipping Freight Truckloads from New Jersey to Texas
Freight shipping from New Jersey to Texas is a big deal for businesses in the Garden State and Lone Star states alike. This route takes your freight all the way from New England to the South Central part of the country and crosses many diverse landscapes. You need a strategic logistics partner to go the distance with your freight. When you choose to partner with R+L Global Logistics, you're selecting a company backed by family-owned values and more than 99% on time delivery.
The journey between new Jersey and Texas spans more than 1,700 miles. The right logistics partner can move your freight quickly and effectively across the miles. New Jersey and Texas are both major transportation hubs, as New Jersey sees freight coming from seaports along the Atlantic and Texas borders Mexico. These factors mean that finding the right logistics partner is critical. Get freight shipping from new Jersey to Texas with a logistics provider you can count on every step of the way. When R+L Global logistics is on your side, you can rest assured that your freight will make the journey both on time and intact.
Freight Shipments from New Jersey to Texas
When shipping from New Jersey to Texas, your freight will begin its journey in temperate New England and end up in dry, hot Texas. This is especially important when shipping temperature controlled goods and commodities. You'll find that the carriers working with R+L Global Logistics will keep a close eye on the Bill of Lading to make sure your freight maintains the right temps as it travels. We are eager to overcome any shipping challenges you face and make the journey easy.

You'll find that R+L Global Logistics offers the shipping services you need to get your freight from New Jersey to Texas.
Freight on the Road from New Jersey to Texas
New Jersey's economy depends on both agriculture and manufacturing. This means freight moving between the Garden State and Lone Star State can be varied.
In fact, some credit New Jersey as the birthplace of the Industrial Revolution. Manufacturing is still big business here, and many products we use everyday roll off production lines in New Jersey. Two-thirds of all manufacturing in New Jersey is classified as advanced, so the products built here rely on the latest technology.
Major manufacturers in New Jersey include: Anheser Busch, BASF, Benjamin Moore Paints, Campbell's Soup Company, Crestron Electronics, Diamond Chemical, Konica Minolta, Lockheed Martin, Mars Chocolate, Panasonic, Sharp Electronics and Wenner Bread.
Agriculture is a also big business in rural New Jersey. The Garden State might just get its nickname from all the items grown here. Ocean Spray grows 95% of their cranberries in New Jersey. Many nursery products in garden centers around the country also started in New Jersey. Tomatoes, corn and apples are also major New Jersey commodities.
When you combine the products and commodities from New Jersey, you get a diverse list of goods that travel from New Jersey to Texas. This list includes: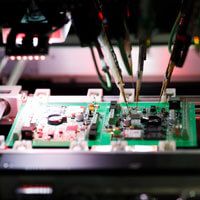 Regardless of your freight's destination in Texas, rely on R+L Global Logistics to get it there on time and in great condition. We work with a team of carriers that will give you the best shipping solution for your company's situation.
Benefits of Freight Shipping with R+L Global Logistics
R+L Global Logistics is more than a strategic partner. You might even say we're family. As a family-owned company, we are prepared to offer a customer experience you won't find anywhere else. We are happy to welcome you and your business into the fold and provide you with the best service possible.
We're able to provide exemplary service because there are a number of benefits of shipping with R+L Global Logistics.
These benefits include:
When you arrange freight shipping from New Jersey to Texas with R+L Global Logistics, you're getting more than great service. You're gaining a strategic partner. Reach out today to get a quote and get your freight on the road.