Transporting Michigan Freight to Texas is a Big Job
The job of shipping from Michigan to Texas can seem like a long haul, however R+L Global Logistics can help secure hassle-free shipping service to meet your needs. Since we are strategically located throughout the United States, the ability to obtain an inclusive shipping quote for freight going from Michigan to Texas is a part of our exceptional service.
On a daily basis, products from Michigan are loaded up on trucks heading south to keep the supply chain moving smoothly in the Lone Star State. Regardless of the final destination, R+L Global Logistics offers the best solution for shipping freight from Michigan.
How to Handle Shipping from Michigan to Texas
Since Michigan sits in the heart of the Great Lakes region, the state has a long list of commodities that need a shipping quote in order to transport. Keeping up with it all can be overwhelming for shippers. R+L Global Logistics is uniquely qualified to coordinate the shipment and are there each step of the way from start to finish to make sure things go smoothly.
The approximately 1,300-mile journey from Michigan south goes through a large section of America's heartland before reaching Texas. Whether the freight is going to Dallas, Laredo or El Paso, R+L Global is familiar with the Lone Star State and has a network of trusted carriers ready to navigate the distance.
Our R+L Global Logistics team works closely with customers to provide competitive shipping quotes. After finding out what needs to be shipped, our agents determine the route and the timeline and also factor the cost upfront so there is one price quoted. Shippers don't have to worry about where the freight is or if it will be delivered at all. We have that covered and shippers can monitor the freight from start to finish. It's our job to make you shine.
Leading freight from Michigan includes:
Ready to obtain freight shipping quotes from Michigan to Texas? Give one of our agents the details of the shipment and they will handle the rest.
Shippers can be confident when they choose R+L Global Logistics to transport freight locally, regionally or across the country. We take pride in finding the right solution for each shipper to satisfy their needs and get freight loaded in Michigan and delivered promptly in Texas.
Advantages of Freight Shipping with R+L Global Logistics
R+L Global Logistics is a family-owned company with a vast network of partners. Shippers can trust their Michigan to Texas freight shipping needs to us. We take great care to transport safely and consistently on-time. R+L Global Logistics offers competitive rates to ship freight from Michigan to Texas or anywhere else. The job of shipping truckload freight is one we take seriously day in and day out with every customer.
Advantages of shipping with R+L Global Logistics include: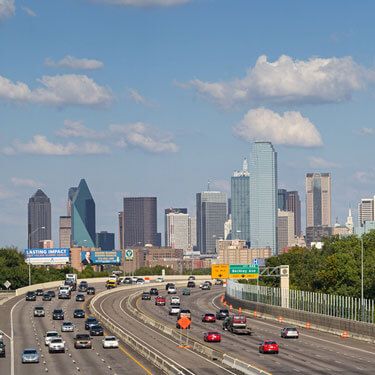 R+L Global Logistics - A Trusted Partner
R+L Global Logistics knows the industry and partners with customers to get freight delivered. While some may consider on-time delivery too much to ask in the fast-paced world of freight shipping; it is a priority for us daily to provide quality service each step of the way.
Additional services include:
R+L Global Logistics is here to help shippers find the most cost effective solution for freight shipping from Michigan to Texas. Rely on our shipping experts to get your freight across the country between Michigan and Texas delivered on time.