Shipping freight from the Chesapeake Bay to the Rio Grande Valley
It may seem like a small state when it comes to production but freight shipping from Maryland to Texas is a busy route for a variety of products. The Chesapeake Bay region is a large producer of seafood from blue crabs to oysters along with an array of processed food items and other goods.
The constant flow of goods from Maryland to Texas requires a shipping service able to handle the load and deliver on time, every time. The freight may be headed from Baltimore to El Paso which is about a 2,000-mile trip. Yes, it's a long way to take a load, but R+L Global Logistics has great carriers who get it done without any issues.
In leaving the shores of Chesapeake Bay and the outlying areas of the nation's capital, freight heading to the wide open spaces of the Lone Star state can end up in Laredo, Houston, Dallas or beyond. R+L Global Logistics is well positioned to get the job done. We realize the goal is to maximize time so the freight arrives on time and not waiting for pickup.
Work with Professionals for Freight Shipping from Maryland to Texas
This is where a well-executed plan to ship a truckload of freight comes into play. Great customer service is critical for R+L Global Logistics throughout the entire process. Shippers are able to keep track of their freight from Maryland to Texas and are not left wondering if it will get there on time.
R+L Global Logistics shipping services includes: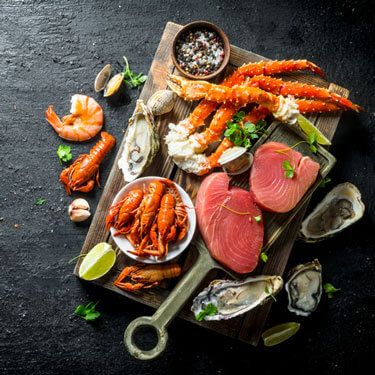 As shippers prepare to transport freight from Maryland into Texas, R+L Global Logistics is ready to find the best way to get it there. Our team of agents works closely with customers to provide competitive shipping quotes. The R+L Global Logistics team will find out exactly what's being shipped, determine the route and the timeline and factor the cost upfront so there is one price quoted. Shippers don't have to worry about where the freight is or if it will be delivered at all. We have that covered and shippers can monitor the freight from start to finish. It's our job to make you shine.
Gain a Competitive Edge by Freight Shipping with R+L Global Logistics
There are many benefits of freight shipping from Maryland to Texas with R+L Global Logistics. One competitive edge is that as a family-owned company, we are able to customize freight services to meet the diverse needs of shippers. In shipping freight across the country, R+L Global Logistics partners with a network of trusted and professional carriers to go the extra mile from Maryland and Texas. The cornerstone with R+L Global Logistics is quality customer service coupled with competitive pricing and consistent, reliable delivery around the country.
Advantages of shipping with R+L Global Logistics include:
Create a Partnership with R+L Global Logistics
Companies shipping goods with R+L Global Logistics, not only gain access to freight services but also additional resources to help keep the supply chain moving smoothly. We know the industry and work with reliable partners to consistently get your freight delivered on time without any issues. Professional and reliable freight delivery is a hallmark of services for R+L Global Logistics. Our number one goal is to provide quality service every step of the way from pickup to delivery.
Additional R+L Global Logistics services include:
R+L Global Logistics is focused on securing the most cost effective transportation solutions for shipping freight from Maryland to Texas. Rely on our team of experts to get your freight across state lines and delivered on time.