Baltimore to The Big Apple Is a High Traffic Route
Taking on the job of freight shipping from Maryland to New York is where R+L Global Logistics excels on a daily basis. Since the two states are within close proximity it means more shipments can be booked for pickup and delivery without any hassles.
Maryland is a bountiful state when it comes to the amount of freight shipments headed around the country. The freight brokers with R+L Global Logistics are quite familiar with this part of the country and what it takes to handle shipping from Maryland to New York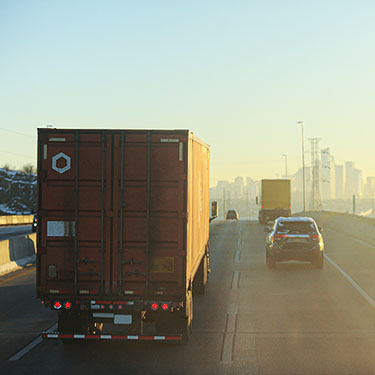 It's about 200 miles from Baltimore to New York City, but the route is perhaps one of the busiest in the country. Shipping freight from Maryland to New York is not for the lightweights in the industry. It takes a lot of planning and knowing the landscape to get the job done right every time. Whether it's from Maryland's eastern shore to upstate New York, R+L Global Logistics is strategically located for freight transportation.
Strategic Routes for Freight Shipping from Maryland to New York
Customer service is a hallmark with R+L Global Logistics as we work hard to make sure shippers are informed about their freight each step of the way. Customers don't have to worry whether their freight will arrive on time regardless of if it's being delivered in downtown Manhattan, Rochester or Buffalo. Our carriers work to maximize service every mile of the way.
Since freight shipping from Minnesota to New York will cross several state lines and requires expert coordination throughout the process. Whether it is a fresh Minnesota produce heading to neighborhood grocers Albany or a truckload of biomedical equipment to hospitals in New York City, our professional brokers are able to provide competitive freight quotes.
Our trusted carriers with R+L Global make it look effortless from pickup to delivery and are able to make adjustments as needed. Following instructions like setting temperatures in the truck based on the Bill of Lading or other specialized notes is just one way we provide good customer service.
Maryland to New York freight may include: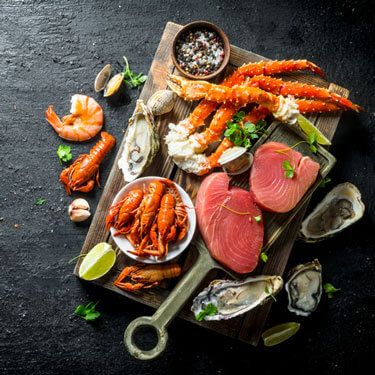 As shippers prepare to transport freight from Maryland into New York, R+L Global Logistics is ready to find the best way to get it there. Our team of agents works closely with customers to provide competitive shipping quotes. The R+L Global Logistics team will find out exactly what's being shipped, determine the route and the timeline and factor the cost upfront so there is one price quoted. Shippers don't have to worry about where the freight is or if it will be delivered at all. We have that covered and shippers can monitor the freight from start to finish. It's our job to make you shine.
Drive Ahead of Competitors with Freight Shipping with R+L Global Logistics
There are many benefits of freight shipping from Maryland to New York with R+L Global Logistics. One competitive edge is that as a family-owned company, we are able to customize freight services to meet the diverse needs of shippers. In shipping freight across the country, R+L Global Logistics partners with a network of trusted and professional carriers to go the extra mile from Maryland and New York. The cornerstone with R+L Global Logistics is quality customer service coupled with competitive pricing and consistent, reliable delivery around the country.
Advantages of shipping with R+L Global Logistics include:
Partner with R+L Global Logistics for Freight Shipping
Companies shipping goods with R+L Global Logistics, not only gain access to freight services but also additional resources to help keep the supply chain moving smoothly. We know the industry and work with reliable partners to consistently get your freight delivered on time without any issues. Professional and reliable freight delivery is a hallmark of services for R+L Global Logistics. Our number one goal is to provide quality service every step of the way from pickup to delivery.
Additional R+L Global Logistics services include:
R+L Global Logistics is focused on securing the most cost effective transportation solutions for shipping freight from Maryland to New York. Rely on our team of experts to get your freight across state lines and delivered on time.