The Freight Route from the Chesapeake Bay to Tampa Bay
Freight shipping from Maryland to Florida is a busy route in the eastern United States with no room for error. The goods produced in Maryland that are shipped to Florida on a daily basis range from electronics and chemicals to processed food. R+L Global Logistics is able to transport it all whether it's by refrigerated truckload, designated expedited freight or a regular dry van. There is not much we can't haul from pickup to delivery.
It's a pretty straight shot south between Maryland and Florida for transporting this critical shipping route. R+L Global Logistics, with the assistance of trusted partners, is able to provide shipping service around the country. When freight is ready to leave the warehouse, arrives in a Maryland port or is being shipped from a vendor, R+L Global Logistics is there to pick it up and get it on the road to delivery.
Making the journey from Maryland's Chesapeake Bay to the Sunshine State covers about 900 miles depending on where the freight needs to go. R+L Global Logistics covers Florida from Pensacola to Jacksonville and from the state line south to Key West. The unique locations we maintain throughout the country affords the company great access to get freight delivered.
R+L Global Logistics employs a variety of resources to get the job done.
In Support of Freight Shipping from Maryland to Florida
It is important that shippers have trust in us when partnering to transport freight. Freight shipping is serious business for R+L Global Logistics every day. We strive to work closely with shippers to ensure every detail is handled smoothly.
Although there are many miles between Maryland and Florida, the carriers with R+L Global make it look effortless from pickup to delivery. Following instructions like setting temperatures in the truck based on the Bill of Lading or other specialized notes is just one way we provide good customer service. However, the network of trusted carriers we work with the familiar with the route and accustomed to making adjustments as needed.
Maryland to Florida freight may include: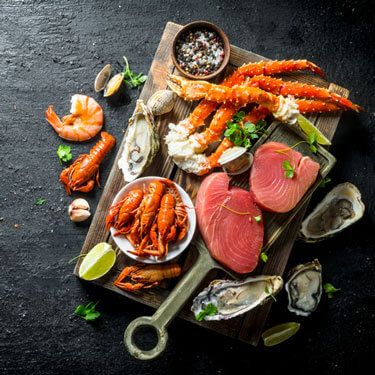 As shippers prepare to transport freight from Maryland into Florida, R+L Global Logistics is ready to find the best way to get it there. Our team of agents works closely with customers to provide competitive shipping quotes. The R+L Global Logistics team will find out exactly what's being shipped, determine the route and the timeline and factor the cost upfront so there is one price quoted. Shippers don't have to worry about where the freight is or if it will be delivered at all. We have that covered and shippers can monitor the freight from start to finish. It's our job to make you shine.
Benefit by Freight Shipping with R+L Global Logistics
Why not join forces with the company that offers more for your investment? As a family-owned company, R+L Global Logistics is able to customize freight services to meet the diverse needs of customers. Freight shipping from Maryland to Florida is handled by our team of trusted and professional carriers every step of the way. While customer service and competitive pricing are our cornerstones of service, we also believe reliable and consistent delivery is just as important in the process. We want customers to have a peace of mind when shipping freight with us.
Advantages of shipping with R+L Global Logistics include:
R+L Global Logistics Is A Trusted Partner
Companies shipping goods with R+L Global Logistics, not only gain access to freight services but also an array of additional resources. We know the industry and work with reliable partners to consistently get your freight delivered on time without any issues. Professional and reliable freight delivery is a hallmark of services for R+L Global Logistics. Our number one goal is to provide quality service every step of the way from pickup to delivery.
Additional R+L Global Logistics services include:
R+L Global Logistics is focused on providing a cost effective solution for shipping freight from Maryland to Florida. Rely on our team of experts to get your freight across state lines and delivered on time.