Be Strategic In Shipping Freight Between Illinois and Texas
When you're moving goods from the Land of Lincoln to the Lone Star State, you need a strategic logistics partner. The route from Chicago to Dallas spans nearly 1,000 miles and is bustling with truckload freight every day. Freight shipping from Illinois to Texas is big business, and R+L Global Logistics is ready to help you get it there.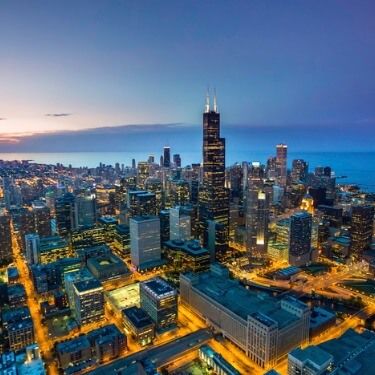 Illinois is both an industrial and agricultural state, and this is reflected in the freight moving out of the state. Major agricultural commodities moving out of Illinois include corn, soybeans, wheat, pork and cattle. Illinois is also a major manufacturing destination. Machinery like construction equipment, farm equipment and machine tools are produced here and shipped around the country. The processed foods sector is also big business in Illinois, as baked goods, breakfast cereals, candy, sausage, and spices all come from the Prairie State. Other goods coming from Illinois include chemicals like pharmaceuticals, cleaning solutions and paint.
Freight Shipping From Illinois to Texas with R+L Global Logistics
R+L Global Logistics offers simple freight shipping solutions. R+L Global Logistics understands what it takes to get freight moving over the distance between Illinois and Texas. We are dedicated to making truckload shipping a seamless transaction.
We strive to get your freight there on time, every time. This promise is backed by years of experience and top-notch service that can only be offered by a family-owned company with financial strength. You can rest assured that your freight will be handled with professionalism and care.
R+L Global Logistics shipping services include:
Taking freight from Illinois to Texas involves crossing multiple state lines. If your freight starts out in Chicago and is en route to Dallas or any other Texas city, it might travel down along the Mississippi River through Southeast Missouri or West Tennessee, span the state of Arkansas and then cross the Texas border.
Advantages of Freight Shipping from Illinois to Texas
Working with R+L Global Logistics for your freight shipping needs is a smart choice. You'll find many advantages and benefits of working with us. We can customize freight services to meet your unique needs. Our network of trusted carriers is prepared to meet the diverse needs of shippers from all sectors and industries. From manufactured goods to farm-fresh agricultural products, we can get it there with ease.
The main advantage of working with R+L Global Logistics for freight shipping from Illinois to Texas is our quality customer service. We offer consistent and on-time delivery, every time.
Advantages of shipping with R+L Global Logistics include: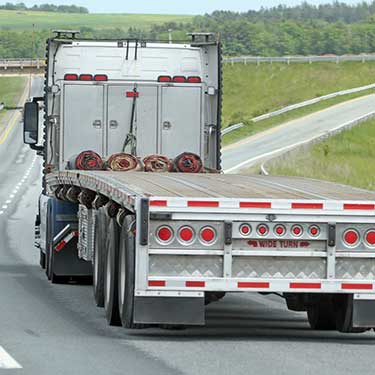 When you choose to ship goods with R+L Global Logistics, you will gain access to more than freight services. We offer a strategic partnership. This means our additional services will keep your supply chain moving. We know your industry inside and out, and can pair you with the right carrier for your specific freight. Professional and reliable service is our calling card and our goal is to provide unparalleled service from pickup in Illinois to delivery in Texas.
Set the Shipping Services You Need with R+L Global Logistics
Let R+L Global Logistics be your trusted shipping partner. No matter what kind of service or carrier you need to move your goods, we can deliver.
Additional services include:
Let R+L Global Logistics work for you. Freight shipping from Illinois to Texas is simple when you have the right partner on your side. Let our team of experts guide your truckload shipment across state lines with services like refrigerated shipping and expedited freight.