Like with any liquid, there are some challenges associated with food and vegetable oil transport. No matter whether you are transporting oil in bulk or in bottles, there are guidelines you and your carrier must follow. From maintaining temperature to meeting safety standards, it takes careful planning to ensure the quality and integrity of your shipment.
How do you ship food and vegetable oil? You might move this slick commodity in barrels, palletized bottles, or in a bulk tanker. Some of the considerations that come with food and vegetable oil transport include:
Oxidation
Hydrolysis
Contamination
Maintaining the right temperature, use of plastic barriers and liners, and careful planning with your freight partner can make the process go smoothly.
What is Food and Vegetable Oil?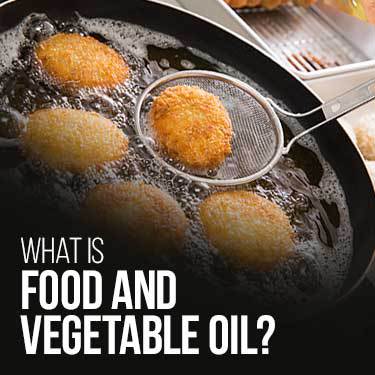 Food and vegetable oils are fatty liquids that come from seeds and plants. In more scientific terms, food and vegetable oil are fatty acids and triglyceride mixtures. In most cases, these oils are edible. Examples include canola oil, coconut oil, palm oil, soybean oil, and sunflower oil.
Vegetable oils come from plant sources, as opposed to animal oils and fats which often come from processed livestock. Vegetable oils can be extracted manually, hydrogenated, extracted with solvents, and via other methods.
You likely have a bottle of vegetable oil in your cupboard at home and you'll definitely find these oils in commercial kitchens and food processing plants. You'll even find them in beauty and skincare products, soaps, pet food, wood treatment products, and many industrial applications.
Food and vegetable oils are necessary for cooking and food processing. Shortening is used to give foods, like pie crusts, a crumbly texture. Liquid vegetable oils can help foods stick together. Olive oil or almond oil can add flavor. Foods can be fried in vegetable oil.
When it comes to industrial uses, vegetable oils can serve as lubricants, insulators, wood finishing products, and more. Vegetable oil can even be used to make biodiesel fuel. Biodiesel fuel can be used to power everything from vehicles to generators, with more uses emerging from labs as technology progresses.
How is Vegetable Oil Transported?
The diverse applications of vegetable oils noted above create demand for food and vegetable oils across the country. You'll find food and vegetable oils moving on the highways in bulk liquid tanker trucks and in barrels and bottles in dry vans.
The method you use to transport vegetable oil can depend on the quantity and intended use of the oil. You might ship bottled olive oil from the Calfornia plant to a warehouse to a retailer on pallets. Drums of oil might go to a busy restaurant for use in a large commercial kitchen. The oil used in manufacturing or for industrial purposes might require bulk transportation.
When you're transporting vegetable oil by pallet or barrel, it can be loaded into a dry van. Bulk liquid transportation requires a few more considerations. Loading or unloading might be at a dock or via a liftgate. When transporting food and vegetable oil in bulk, the liquid is pumped into a tanker truck.
You'll need to keep a few things in mind when transporting food and vegetable oil. For example, food and vegetable oil must maintain a consistent temperature during the shipping process. Temperature-controlled transportation, like refrigerated shipping or heated trucking, can certainly come in handy when moving liquid food oil and edible oil.
Other considerations include:
Oxidation, which is a chemical reaction that can occur when the liquid is exposed to air or oxygen.
Hydrolysis, which is a chemical reaction that can occur from exposure to water.
Contamination, which can occur when impurities combine with the oil.
Working with the right freight partner will help you make sense of the considerations and best practices associated with food and vegetable oil transport. Look to an expert like USA Truckload Shipping, powered by R+L Globa Logistics, when you need food and vegetable oil transport services.
Can Vegetable Oil Be Shipped in Bulk?
Yes, vegetable oil can be transported in bulk. This is a method of transport is often used when shipping large quantities of oil for manufacturing, large-scale food processing, or industrial purposes.
When opting for bulk liquid transport, the liquid vegetable oil is pumped into the back of a tanker truck. Most of these trucks have stainless steel or mild steel tanks with plastic liners or tank coatings to prevent contamination.
There are rules for how much oil these tankers can haul. These rules include weight limits based on the axles. A tanker with tandem axles can haul more than a single axle truck. This is important to keep in mind, as vegetable oil is particularly dense. In fact, a gallon of vegetable oil can weigh up to 8 pounds. Regulations from the Department of Transportation's Federal Highway Administration dictate that a freight truck must weigh less than 80,000 lbs for safe transport, which means no more than 10,000 gallons of vegetable oil can be hauled at a time.
Make Food and Vegetable Oil Transport Easy
Are you looking for help with food and vegetable oil transport? No matter whether you're seeking to move a few pallets of bottled oil to stock supermarket shelves or need to move a whole truckload, USA Truckload Shipping, powered by R+L Global Logistics, as friendly freight agents standing by to help.
As your strategic freight partner, we're able to move most commodities with ease. We're prepared to move your product along the country's most in-demand routes with excellent service along the way. We work with carriers who have the right skills and permits to handle food-grade freight and can even assist with additional services including warehousing, distribution and more.
You'll find that by working with R+L Global Logistics, you'll have access to a host of benefits. These benefits and advantages include:
Financial strength in unprecedented times
Scalable solutions for all sizes of businesses
Expedited shipping and fast freight
A 99.5% on-time delivery record
Industry-leading safety ratings
Dedicated account management from a personal agent
Scaled solutions to meet your business needs
Reach out today for a competitive truckload freight quote from a strategic partner. Let R+L Global Logistics handle your food and vegetable oil transport and other freight needs. Call (866) 353-7178 for additional information.